Looking to tomorrow
Business Live addresses the challenges facing business through informative and thought-provoking sessions, offering practical advice. Combining keynote presentations, panel discussions, workshop sessions and networking opportunities, Business Live offers insights and guidance to stimulate new ideas and takeaways to implement in your business.
star
Sustainability
On the road to COP 27 and amid an energy crisis, gain a deeper understanding of the regulations, risks and opportunities for business.
star
Diversity, skills and decision-making
Discover the future skills of the profession, how to avoid unconscious bias and make empowered decisions under pressure, alongside strategies to recruit and retain the best team.
star
Economic insight
Gain economic insight from our expert panel, advice to mitigate supply chain risks and a deeper understanding of what levelling up really means for business.
star
Workforce wellbeing
Practical advice to build resilience and maintain mental wellbeing for a happier, healthier and more productive workforce.
star
The future of finance
How the finance function is transforming, what to expect from the future and how to get prepared. Strategies and practical advice to navigate change.
star
Technical updates
Everything you need to know to stay up to date. The future of tax, Excel top tips and what ethics really mean for business.
A really great event...I thought the sessions were informative and also interactive. The opportunities to link up with similar professionals working in the controllership arena was very valuable.
An event that importantly gives you a clear agenda on driving actions and topics you really need to investigate and take forward to strengthen your business in the modern economy.
The talks I took part in were fantastic, relevant and informative. Speakers were relevant and informed. The number of talks on mental health sends a really positive message from the institute.
It was excellent and I took so much from it - I left feeling up to date and current about the issues, concerns and opportunities of a CFO and this gave me confidence.
Prices
Save £50 on the standard ticket price if you book one of our Early Bird tickets. Early Bird offers end 19 June 2022.
Due to increased security features on our payment solutions, we are aware some users are having difficulty in making payments. Should you experience any issues when making your payment online, you can secure your place by calling our events team:
01908 248 159 [Mon – Fri (except Wed) 09:00–17:00, Wed 10:00–17:00].
Early Bird Discount
Standard ticket price £245 - save £50! Early Bird offer ends 19 June 2022
Early Bird Discount
Standard ticket price £345 - save £50! Early Bird offer ends 19 June 2022
Early Bird Discount
Standard ticket price £295 - save £50! Early Bird offer ends 19 June 2022
Early Bird Discount
Standard ticket price £395 - save £50! Early Bird offer ends 19 June 2022
Our speakers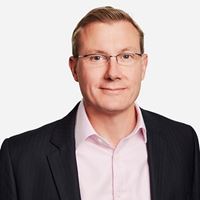 Mike Clark
VP Finance Strategy and Transformation, Coca-Cola Europacific Partners
Mike started his career in sales before training as a chartered accountant. He has spent the last 22 years in the FMCG/CPG sector, in a number of senior finance roles. Mike joined Coca-Cola Enterprises in 2011 as Commercial Finance Director. In 2014 he took on the role of VP Finance Strategic Initiatives leading the finance function's major change initiatives and strategic direction.
Frances Way
Executive Director, Climate Champions
Frances joined the Climate Champions on secondment from CDP, where she is Chief Strategy Officer. CDP is an international non-profit that drives companies and governments to measure and reduce their environmental impacts. Prior to CDP, she worked in the private finance sector. Frances sits on the board of EIRIS Foundation and holds an MSc in Environmental Technology from Imperial College.
Isabelle Campbell
Commercial Finance Director, The Financial Times; Consultant, trainer and coach
Isabelle is a consultant, trainer and coach. Having obtained her ACA with a Big 4 firm, Isabelle has worked in demanding finance roles for more than 10 years and understands the impact of both work and personal challenges on health, happiness and balance. Isabelle is an accredited coach and is passionate about helping others achieve work/life balance, build resilience and increase inner peace.
Our partners
Find out more about headline partner Coupa and the other ICAEW commercial partners supporting this event.
Sponsorship opportunities
Connect with senior finance professionals in industry, practice and non-profits through ICAEW's events. We hold a variety of events from large-scale flagship conferences to bespoke round tables, and offer a range of event sponsorship packages, bespoke and off the shelf.
Find out more