Our speakers
Malcolm Bacchus
Vice President-elect, ICAEW
Malcolm Bacchus is Vice President-elect of ICAEW. He is chair of ICAEW's Ethics Standards Committee and a member of its Technical Strategy Board. He has been an elected member of ICAEW's governing Council since 2005. Malcolm qualified with Thornton Baker, now Grant Thornton, and after a spell in practice moved into industry and has been finance director of a number of private and public companies.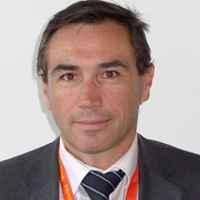 Alan Bryce
Business Fraud Campaign Manager, Fraud Advisory Panel
Alan is a counter fraud specialist with over 30 years' experience. As Business Fraud Campaign Manager at the anti-fraud charity Fraud Advisory Panel, he works with small businesses and stakeholder groups to increase sector resilience to fraud. Alan was previously Head of Counter Fraud at both the Charity Commission and the Audit Commission. He has an MSc in Counter Fraud and Counter Corruption.
Isabelle Campbell
Commercial Finance Director, The Financial Times; Consultant, trainer and coach
Isabelle is a consultant, trainer and coach. Having obtained her ACA with a Big 4 firm, Isabelle has worked in demanding finance roles for more than 10 years and understands the impact of both work and personal challenges on health, happiness and balance. Isabelle is an accredited coach and is passionate about helping others achieve work/life balance, build resilience and increase inner peace.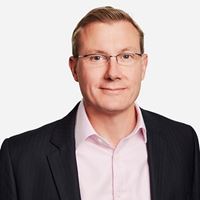 Mike Clark
VP Finance Strategy and Transformation, Coca-Cola Europacific Partners
Mike started his career in sales before training as a chartered accountant. He has spent the last 22 years in the FMCG/CPG sector, in a number of senior finance roles. Mike joined Coca-Cola Enterprises in 2011 as Commercial Finance Director. In 2014 he took on the role of VP Finance Strategic Initiatives leading the finance function's major change initiatives and strategic direction.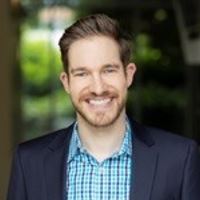 Oliver Deacon ACA
Leadership Coach
Oliver is a former Finance Director at Microsoft, an ICAEW member and a PCC Executive Coach through the ICF. He brings a refreshing and inspiring perspective to modern finance. His last team at Microsoft cut 2 days from their month end reporting work by using Power BI. He relocated back to the UK from Seattle in September 2019.
Dr Asif Din
Sustainability Director, Perkins&Will
Asif is Sustainability Director at Perkins&Will and has more than 20 years' experience in net zero operational carbon design. He has raised the profile of carbon proficiency in design projects, which includes a costed Zero Carbon Report at the end of concept design for all architectural projects. He has also been involved in expanding the environmental remit within designs as part of the 'Living Design' initiative.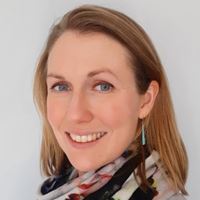 Rosie Dunscombe
Technical Lead, Climate Change, ICAEW
Rosie has more than 17 years' experience as a Chartered Accountant and subsequently an environmental economist. She is the lead author of the Capitals Coalition's Biodiversity Guidance, which brought together business, policy and conservation stakeholders to develop guidance on why and how biodiversity can be better integrated into core business decisions.
Simon Gray
Head of Business, ICAEW
Simon is a chartered accountant and ICAEW member who qualified with KPMG in Nottingham. He joined ICAEW as Head of Business in December 2021. His background is in the recruitment, careers, membership and inward investment sectors. Simon has started and run his own businesses and served as a Non-Executive Director.
Matthew Gregson
Executive Director, Howden Employee Benefits & Wellbeing
As Executive Director, Matthew leads all aspects of the service proposition to corporate clients. He has over 18 years' experience in employee benefits, including 15½ years at Thomsons Online Benefits. Matthew has helped many large and complex clients introduce transformational change to their benefits programme, launching flexible benefits, wellbeing and global initiatives.

Dominic Hall
Group Head of Ethical Business Conduct, BAE Systems Plc
Dominic is responsible for BAE Systems' Business Ethics Programme across the UK and international businesses. He has deep experience in implementing and operating all aspects of ethics and compliance governance frameworks. Dominic previously held similar leadership roles in ethics and compliance at Coca-Cola Enterprises and at BG Group. He is also a qualified auditor.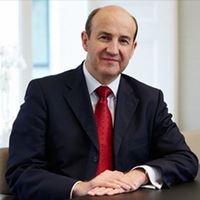 Michael Izza
Chief Executive, ICAEW
Appointed Chief Executive in 2006, Michael's leadership has seen ICAEW embrace a vision of 'a World of Strong Economies', transforming itself into a professional accountancy body with a truly global identity and reach. He regularly meets ministers, policymakers and regulators around the world, and is a frequent media commentator on economic and business issues.
Richard Jones
Technical Manager, Business Tax, ICAEW
Richard joined ICAEW's Tax Faculty in 2020. He coordinates the work of the faculty on business tax and compliance & investigations matters and manages the technical committees related to these areas. He makes regular contributions to ICAEW's tax publications, including TAXline and Newswire and is a regular presenter of webinars and events.
Dr. Anthony Lawrenson
Director, Salus Intelligence; Business Live Keynote Speaker
Having completed a career in the Royal Air Force as a pilot and flying instructor, Anthony Lawrenson is currently a Boeing 777 Captain with a major European operator. Over the last two decades he has designed and delivered courses in human factors, organisational culture, legal command and leadership training. He is a founder and a director of Volant Autonomy, a tech start-up specialising in risk analytics for manned and unmanned aviation.
Jessica Lobo
Global Goals Programme Manager, UN Global Compact Network UK
Jessica joined the UN Global Compact Network UK in March 2020 and leads a programme of activity to engage business, government and stakeholders across the UK on the UN Sustainable Development Goals (SDGs). Jessica focuses on advocating the goals, cultivating working groups with members of the network and hosting forums, webinars and workshops to enable practical action, share knowledge across sectors, and inspire business ambition to deliver the SDGs.
Ian Pay
Head of Data Analytics and Tech, ICAEW
Ian has recently joined ICAEW as Head of Data Analytics and Tech, looking at the role that analytics and technology solutions play in the profession. Prior to this, Ian worked for over 10 years at PwC in data analytics, specialising in external audit and data acquisition and developing robust and automated ETL (extract, transform and load) processes.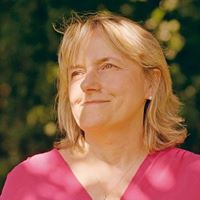 Alison Ring OBE FCA
Director, Public Sector and Taxation, ICAEW
Alison joined ICAEW in 2020 as the Director of the Public Sector team, which supports members working in and with the public sector to deliver public priorities and sustainable public finances. She is also the Director of ICAEW's Tax team. Alison previously worked in practice for several years and for HMRC, ending her career there as the Commissioners' Advisory Accountant.
Richard Spencer
Director, Sustainability, ICAEW
Richard joined ICAEW in 2005 to set up the sustainability practice within the technical strategy department. During this time Richard has led on the ICAEW's thought leadership and engagement programme in sustainability.
John Tennent
Co-founder, Corporate Edge
John specialises in strategic financial planning, business modelling and investment appraisal. He started his career as a chartered accountant with Deloitte and went on to become the financial controller of a US bank before joining a consultancy as Client Director. He co-founded Corporate Edge in 1996. John helped set up ICAEW's Excel Community and is the author of the Economist Guide to Business Modelling.
Martin Traynor OBE
Small Business Crown Representative
Based at the Cabinet Office in London, Martin works with government departments to help make procurement policies, practises and procedures simpler for SMEs to navigate. He also works with SMEs to encourage them to think about pitching for both central government contracts and other opportunities across the wider public sector.
Peter van Veen
Director, Corporate Governance and Stewardship, ICAEW
Peter is the Director of Corporate Governance and Stewardship at ICAEW. Prior to this, he was the Chief Compliance Officer for multinational enterprises headquartered in the Netherlands, France and Japan. Peter spent over six years at Transparency International UK (TI-UK), where he set up the Business Integrity Programme.
Frances Way
Executive Director, Climate Champions
Frances joined the Climate Champions on secondment from CDP, where she is Chief Strategy Officer. CDP is an international non-profit that drives companies and governments to measure and reduce their environmental impacts. Prior to CDP, she worked in the private finance sector. Frances sits on the board of EIRIS Foundation and holds an MSc in Environmental Technology from Imperial College.
Sarah Webster
Director of Sustainable Business, Britvic
Sarah is responsible at Britvic plc for setting the sustainable business framework, Healthier People Healthier Planet. This includes setting global minimum standards of execution, governance oversight and supporting the ESG committee, together with communicating and engaging with internal and external stakeholders to generate a transparent understanding of Britvic Plc's progress and challenges.
Nick Wildgoose FCA FCIPS
Independent Supply Chain Risk Consultant and Director, Procurement Advantage
Nick is a qualified accountant, supply chain and risk professional and has held a variety of global financial, procurement and commercial positions in several industry sectors. Working for companies such as PWC, Linde Group, The Virgin Group, Zurich Insurance Group and DHL Resilience360.
Mark Williams CPFA FCA
Advisor, CIPFA
Mark recently joined CIPFA as an advisor/trainer. Mark's background is as a public services auditor, advisory and consultant. He set and led the Government finance and accounting team for one of the Big4, and in parallel was the sponsoring partner for their public services learning programme, leading on property/infrastructure for a consultancy.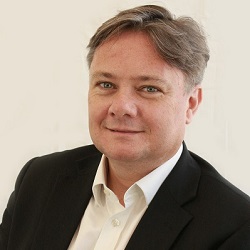 Iain Wright
Managing Director, Reputation and Influence, ICAEW
Iain Wright joined ICAEW as Director of Corporate and Regional Engagement in June 2018. Iain trained as a Chartered Accountant with Deloitte & Touche and worked for the firm until 2003.