Overview
"Lived experience is the vehicle that takes people and businesses from the problem to the solution when it comes to mental health. But it's not the solution."
In this session, Nick will showcase how to look out for signs in ourselves and other people that additional support for mental health is needed. He will then highlight how we can help ourselves and our teams.
The biggest challenges are yet to come with regard to mental health. As Nick says: "Who looks after the people that look after people?'. This session will help delegates harness the power of choice and resilience to boost us and those around us, while also explaining where our responsibilities end.
ICAEW Virtually Live 2021
Building on the success of 2020's event, Virtually Live returns on 15, 16 & 17 June 2021. ICAEW will be hosting a series on live and on demand sessions providing insight and expertise on the key issues effecting finance professionals.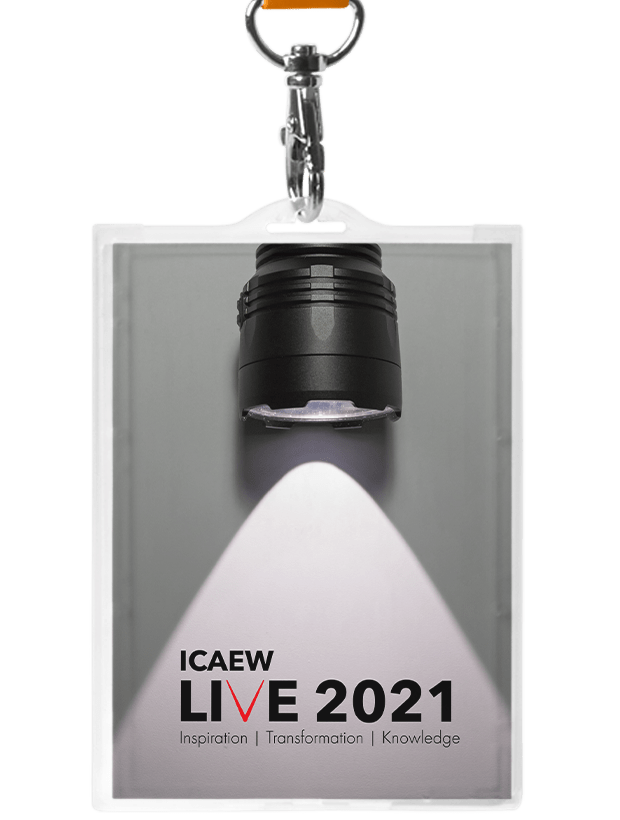 More information
Nick Elston
Leading authority on mental health
Nick engages audiences worldwide with his insights and tools on managing anxiety. These insights are drawn from his own personal experiences.
Virtually Live Resources
Inspiration
More inspirational insights covering: sustainability, diversity, leadership, social diversity and women in finance.
Virtually Live Partner

About CABA
From the moment you begin your training, throughout your professional life, and into retirement CABA are there to help.